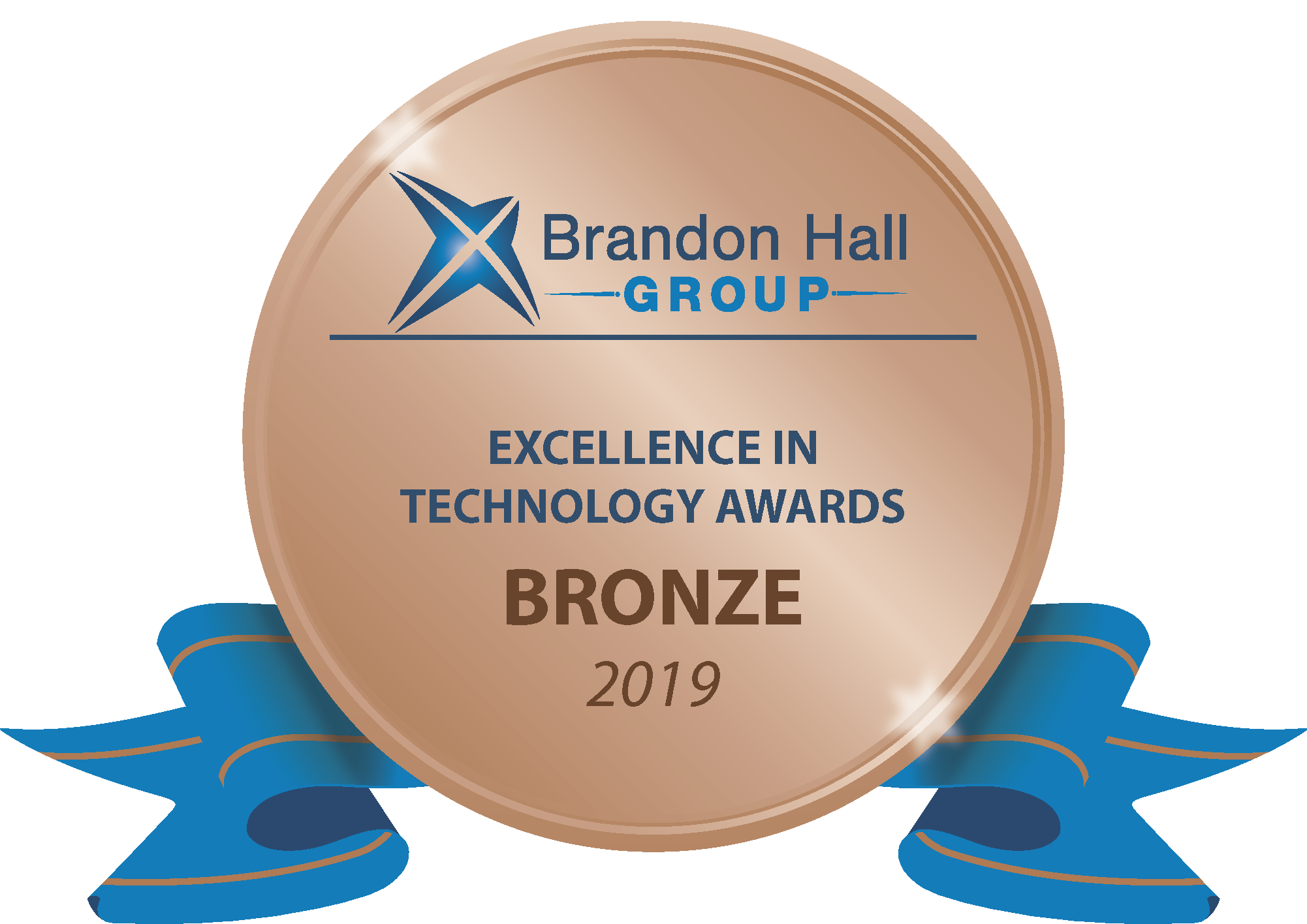 Veracity's LRS Wins Bronze Award for The 2019 Brandon Hall Group Excellence Awards in Technology
Veracity Learning LRS, a leader in innovative LRS software, won a coveted Brandon Hall Group bronze award for excellence in the "Best Advance in Learning Management Measurement/Business Impact Tools" category. Veracity Learning LRS provides several breakthrough innovations and strategies not offered in other learning measurement products in the market. Veracity's win was announced in December 2019. The winners are listed at Brandon Hall's Website.
"Winners of Excellence in Technology Awards are at the forefront of technology
innovation. Our program evaluates not just the solution itself, but the benefit to the
human capital management function, the business and the customer. That is the ultimate
differentiator – whether the technology has a positive business impact. Technology
Award winners pass that test with flying colors," said Rachel Cooke, Chief Operating
Officer of Brandon Hall Group and head of the awards program.
Check out our award-winning LRS for yourself at https://LRS.io!