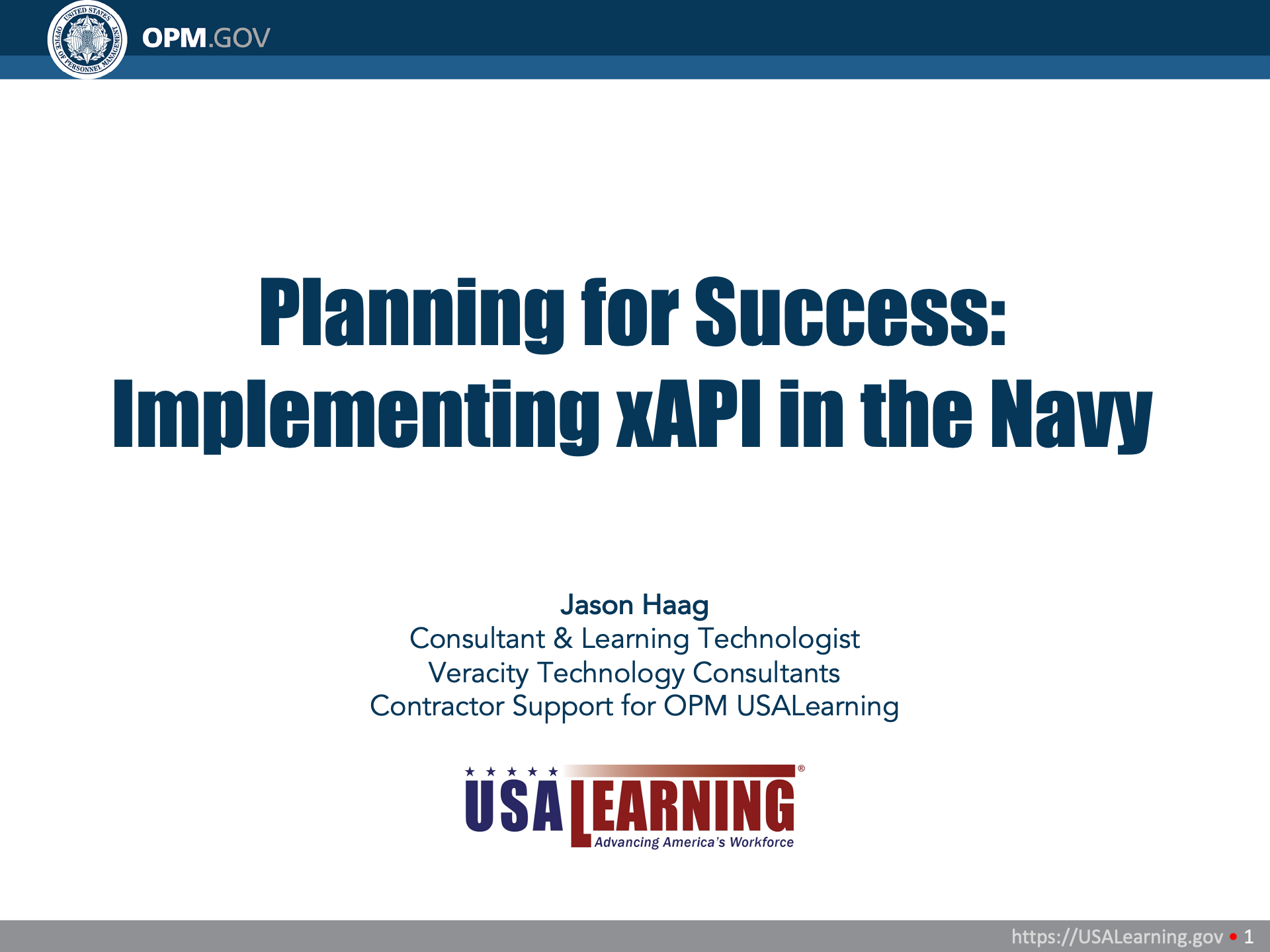 Monday, August 30th, 2021
Register and join us this week (August 30th - September 2nd, 2021) as we'll be both attending and presenting at ADL's 2021 iFest Conference. You can also follow #ADLiFEST on Twitter or Linked In. We'll also be hanging out in the attendee lounge if you would like to chat.
Jason Haag will be sharing resources created for the Navy's xAPI Library and Profiles. The on-demand session description is provided below.
Presentation: Planning for Success: Implementing xAPI in the Navy
Description: The U.S. Navy is modernizing its learning stack ecosystem in order to best complement and support the goals of Sailor 2025 and Ready, Relevant Learning (RRL). As part of this modernization, the Navy has adopted the Experience API (xAPI) and developed new policies and technical resources for acquisition professionals, content developers, and LRS administrators. These resources help all Navy stakeholders to support DoD 1322.26 and best implement Navy-specific requirements for xAPI in support of RRL. This presentation will cover the xAPI resources that were developed and highlight the importance of putting such resources in place to ensure a successful implementation across the Navy enterprise.
You can also click here to see the entire ADL iFest Online Conference Agenda
It's not too late to register! The agenda is packed full of excellent keynotes, posters, and sessions on xAPI, learning technlogy, and ADL's Total Learning Architecture. We look forward to seeing you there!